Fishing is a beloved pastime for many adventurers. Among the many fish you can catch, anglerfish stand out for their unique healing properties, making them a valuable resource for both PvE and PvP activities. In this guide, we will delve into the world of anglerfish fishing, covering everything from the basics to advanced strategies. By the end, you'll be equipped with the knowledge and skills to become a master angler in OSRS.
Requirements and Tools
Before you dive into anglerfish fishing, you'll need to meet certain requirements and gather essential tools:
Fishing Level: To start anglerfish fishing, you need a Fishing level of 82.
Fishing Rod and Sandworms: You'll need a fishing rod with sandworms as bait. Each anglerfish requires one sandworm.
Access to Piscarilius House: Ensure you have access to the Piscarilius House in Great Kourend, as anglerfish are primarily found in this region.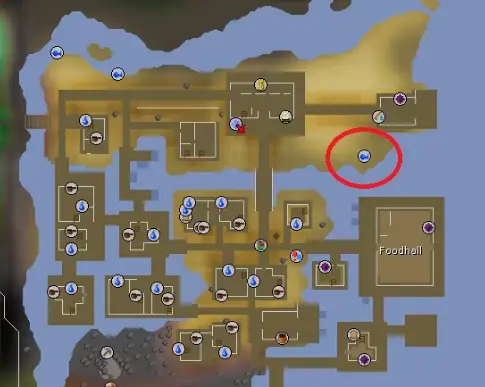 Catching Anglerfish: The Basics
Now that you have the prerequisites in place, it's time to learn how to catch anglerfish:
Location: Head to the Piscarilius House docks in Great Kourend. This is where you'll find the fishing spots for anglerfish.
Equipment: Equip your fishing rod and have a sufficient supply of sandworms in your inventory.
Fishing Spots: Look for the fishing spots with a "Net" option, indicating they are anglerfish hotspots.
Fishing Action: Click on a hotspot to start fishing. Your character will cast their net into the water.
Catching Anglerfish: Wait for a bite. When your character exclaims "I think I have a fish on the line!", click on the fishing spot again to reel in an anglerfish.
Banking: Bank your caught anglerfish, as they are stackable and can be caught in large quantities for later use.
Advanced Strategies
Once you've mastered the basics, you can employ advanced strategies to optimize your anglerfish fishing experience:
High Fishing Level:A higher Fishing level increases your catch rate, so consider leveling up your Fishing skill.
High-Click Intensity: Maximizing your actions per minute (APM) by quickly clicking on fishing spots can significantly boost your catch rate.
Kourend Teleport: Use the Kourend Teleport spell or Xeric's Talisman to quickly reach the fishing location for efficient anglerfish farming.
Tackle Box: Unlocking the Tackle Box through the Angler's Fishing Trawler mini-game rewards can store your sandworms, making it easier to manage your inventory.