Old School RuneScape (OSRS) is a game rich in content, and one area that continues to intrigue and challenge players is the Crab Room. Located within the depths of the Catacombs of Kourend, the Crab Room offers unique combat opportunities and valuable loot. This guide will walk you through the ins and outs of this fascinating OSRS location.
Locating the Crab Room
Before embarking on your crab hunting adventure, you need to find the Catacombs of Kourend, a dungeon situated in the Kingdom of Great Kourend. You can access the Catacombs by using the Xeric's Talisman or the Kourend teleport spell. Once inside the Catacombs, make your way to the Crab Room, which is nestled in the western part of the dungeon.
Engaging the Crabs
Once you're fully prepared, it's time to engage with the crabs. Here's a basic strategy: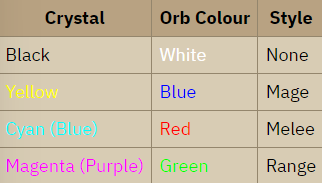 Select your crab: Click on the crab you want to attack. Keep in mind that other players may be in the area, so be courteous and try to find a spot with fewer people to avoid competition for kills.
Combat mode: Set your combat style to the one you want to train, whether it's melee, ranged, or magic.
Aggro: Crabs in the Crab Room are aggressive, meaning they will attack you without provocation. Ensure your health and prayer points are adequate to endure prolonged combat sessions.