The Ancient Godsword is part of the renowned Godsword series, originally introduced into the game with the God Wars Dungeon update. Each Godsword is associated with a specific god in the game: Saradomin, Zamorak, Bandos, and Armadyl. The Ancient Godsword, however, holds its own distinct identity as it is linked to the long-forgotten Zaros, an ancient deity of immense power.
Item Stats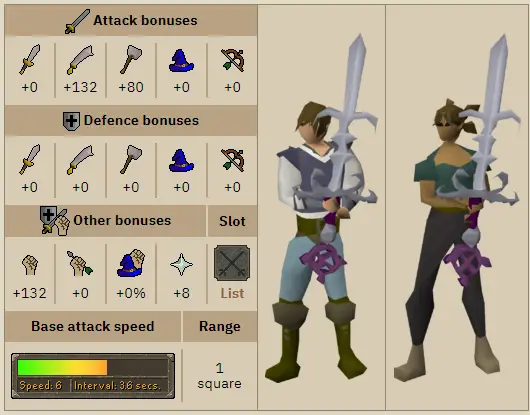 The godsword consists of a godsword blade and a godsword hilt, with different hilts available for each of the five gods in RuneScape.
The Ancient Godsword requires 75 Attack to wield and has a special attack unique to its variant. However, some players argue that the Ancient Godsword is underwhelming compared to other godswords like the Zamorak Godsword.