In OSRS, the Abyssal Whip is an iconic one-handed melee weapon that has captivated players for years. This powerful weapon is highly sought after for its unique combination of speed and strength. It boasts a swift attack speed, making it an excellent choice for both PvE and PvP combat scenarios.
Abyssal Whip Stats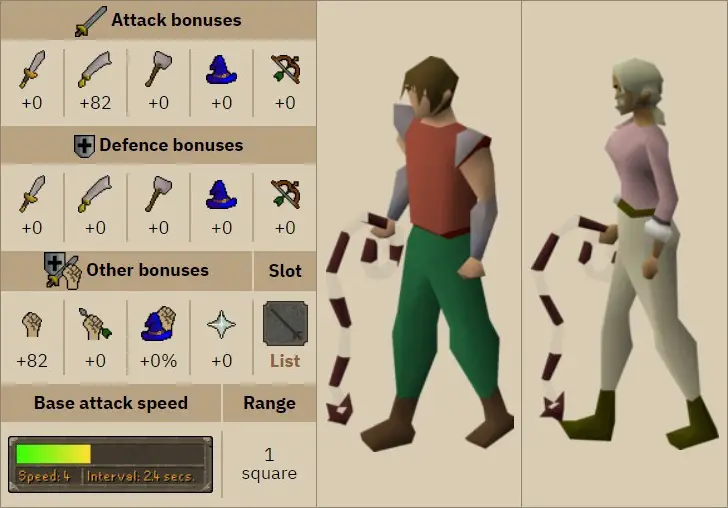 Attack Bonuses:
Stab: +0
Slash: +82
Crush: +0
Magic: -20
Ranged: +0
Defence Bonuses:
Stab: +0
Slash: +0
Crush: +0
Other Bonuses:
Special Attack:
The Abyssal Whip has a special attack called "Energy Drain." This special attack costs 50% of the player's special attack energy and can drain the opponent's run energy by 10%.
Requirements:
To wield an Abyssal Whip, you need an Attack level of 70.
Obtaining:
The Abyssal Whip can be obtained as a drop from Abyssal Demons, which are found in the Slayer Tower. It is a relatively rare drop and is highly sought after by players.
The Abyssal Whip is popular among players for its fast attack speed, high slash bonus, and its ability to perform well in both player-versus-environment (PvE) and player-versus-player (PvP) combat situations. It's often used for training combat stats and for its versatility in various combat scenarios.